StrateG International's expertise will help you optimize your relationships with stakeholders from abroad and organize major events with international speakers in order to increase your organization's profile with institutions and companies that meet your development interests.
Whatever the status of your guests or your hosts, their country of origin, or the objectives of the various parties, StrateG offers packages ranging from giving advises for a specific activity, to the whole organization of public relations program, including project management.
International business trip missions and negotiation of agreements.
Protocol, advice and support in intercultural relations.
Support for the development of framework agreements and monitoring.
SUMMER SCHOOL GOVERNANCE IN THE AMERICAS

?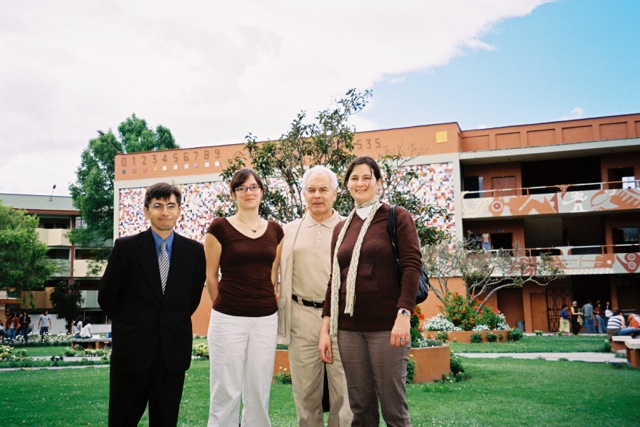 As program manager for the Inter-American Organization for Higher Education (IOHE), I worked at the organization of the Summer School on Governance in the Americas. This project was jointly organized with the Organization of American States (OAS) and the Universidad Técnica Particular Loja (UTPL) in Ecuador, from November 7 to 13, 2007.
A total of 40 people participated in the training program and in discussions and presentations, including 25 university leaders, young teachers and Ph.D. students from countries of the 6 regions of the IOHE: Central America (Honduras), Canada, Colombia, Southern Cone (Uruguay, Paraguay, Argentina), Mexico and the Andean countries (Ecuador, Bolivia, Peru, Chile).
Despite the difficulties in recruiting candidates caused by the change of venue of the seminar a few weeks before the event, the selection committee was able to identify very high profile candidates to achieve the goals of forming an impressive group of young leaders.
Suggested Reading
Gobernanza y democracia en las Américas: experiencias e investigaciones de campo 
Mayo 6 y 7 de 2008
76 Congreso del ACFAS (Asociación Francófona para el Saber)
Centro de congresos de Québec
INTERNATIONAL EVENTS: PARTNERS FOR SUSTAINABLE DEVELOPMENT

?
Initiator of the international conference "Partners for Sustainable Development," I implemented a series of activities, including a tour of regional conferences throughout Québec, and a major international conference with big names like David Suzuki and A. Jacquard.
This initiative brought together various project sponsors, partners, such as the Institute of Environmental Sciences (UQAM), Montréal's Biodome, school boards, international NGOs and environmental organizations. Funding was provided by CIDA, IDRC and 6 provincial government departments, through a joint strategy that I conducted with the support of the Coalition of regional environmental councils of Québec (RNCREQ).